How to publish products on Amanbo.co.ke?
Before you publish products, you need to either join in Amanbo Distribution Partner(ADP) or become a Verified Supplier.
To join in Amanbo Distribution Partner(ADP), please click here
To apply for Verified Supplier, please click here
If you're already an ADP or Verified Supplier, you're free to publish unlimited numbers of products. Please note that you can only publish products belong to the industry you've selected while you filling in ADP or Verified Supplier application form.
Publish product steps:
1. Click "Publish Product" on the homepage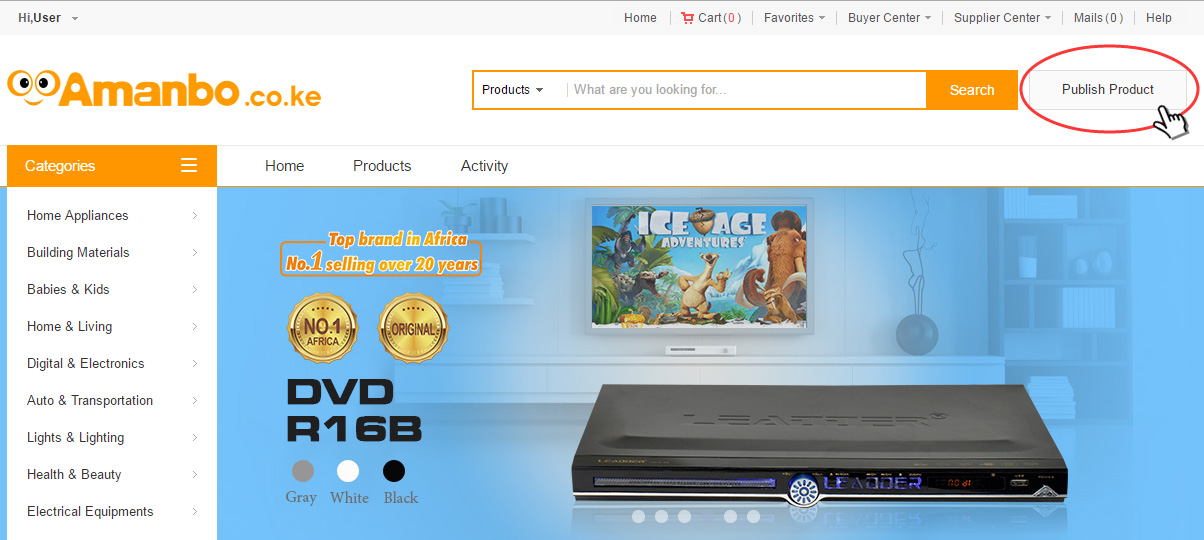 or click "Publish Products Now" at Supplier Center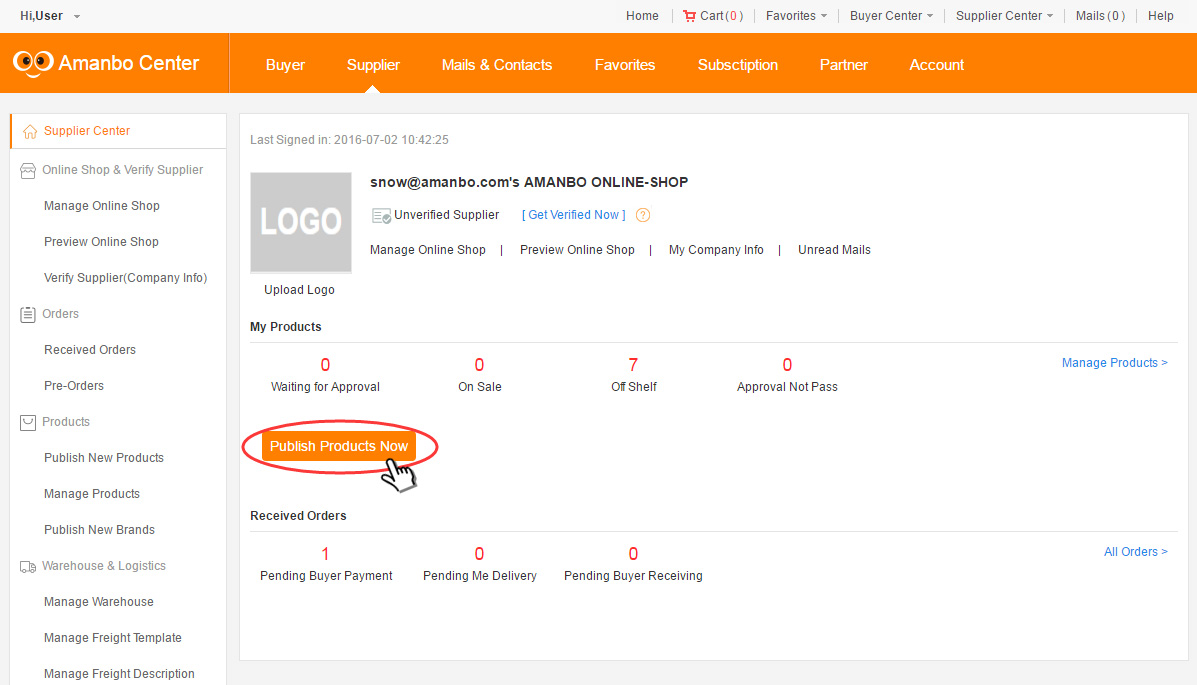 2. Choose a proper catelog and click "Full Publish".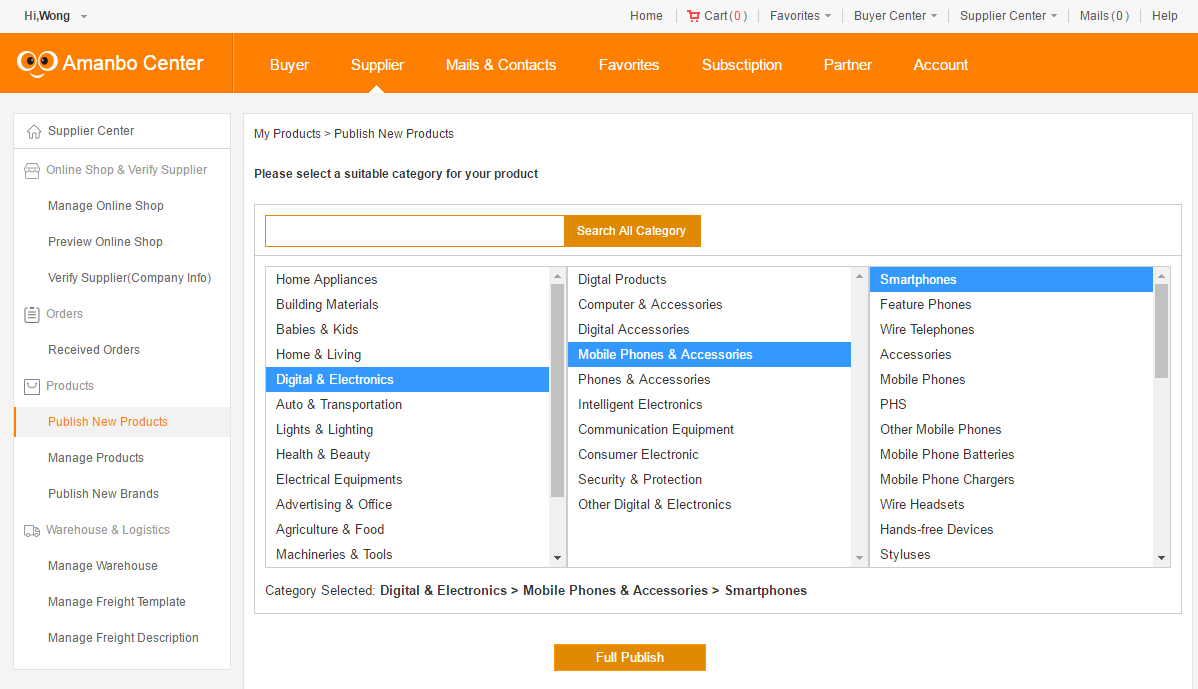 3. Fill in the product title, details, specifications, and upload pictures.
Please offer as more details as possilbe, and the pictures should be clear and specific. This will increase your chance of getting orders.
4. After Submiting your product, your product will be "waiting for approval". It will be verified by Amanbo staff in a short time. Before it's approved, it still cannot be seen by other users.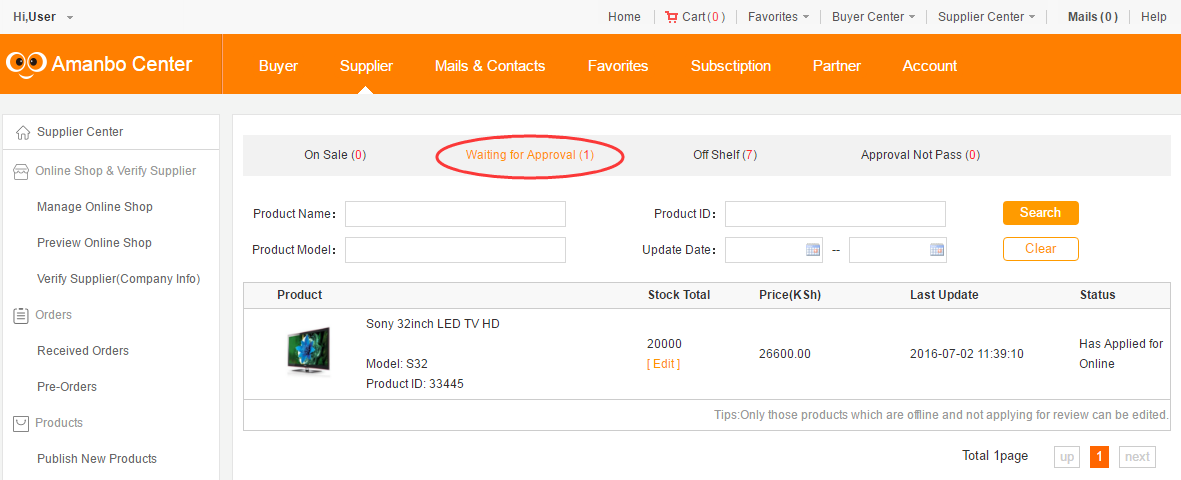 After your product is approved, it's "On Sale", and it can be seen by everyone who visit Amanbo.co.ke.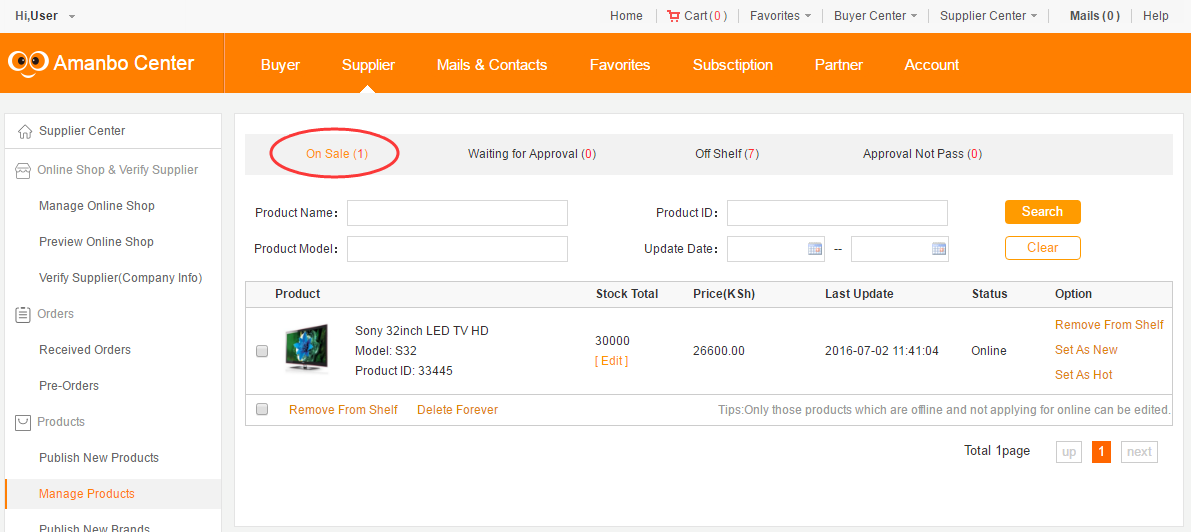 If it's not approved, please click "Modify", check the details of your product information you've filled in and correct those inproper fields, and submit it again.